You are here

Our Process
Our Process
At MBI Financial, our clients decide which services they would like to utilize – this could be as simple as purchasing competitive GIC's through our many offerings from over a dozen financial institutions; securing a life insurance policy to manage risk through one of our insurance specialists; investing in the future through diversified and professionally managed mutual funds1; or as complex as establishing a Financial Plan by working through a complete financial analysis with one of our Certified Financial Planners. Through any of these processes, our team will take the time to explore a client's options, determine their suitability, and offer recommendations based on these facts.
The steps below walk through our process when a complete financial analysis is being prepared to develop a Financial Plan.
MBI Financial Planning Process: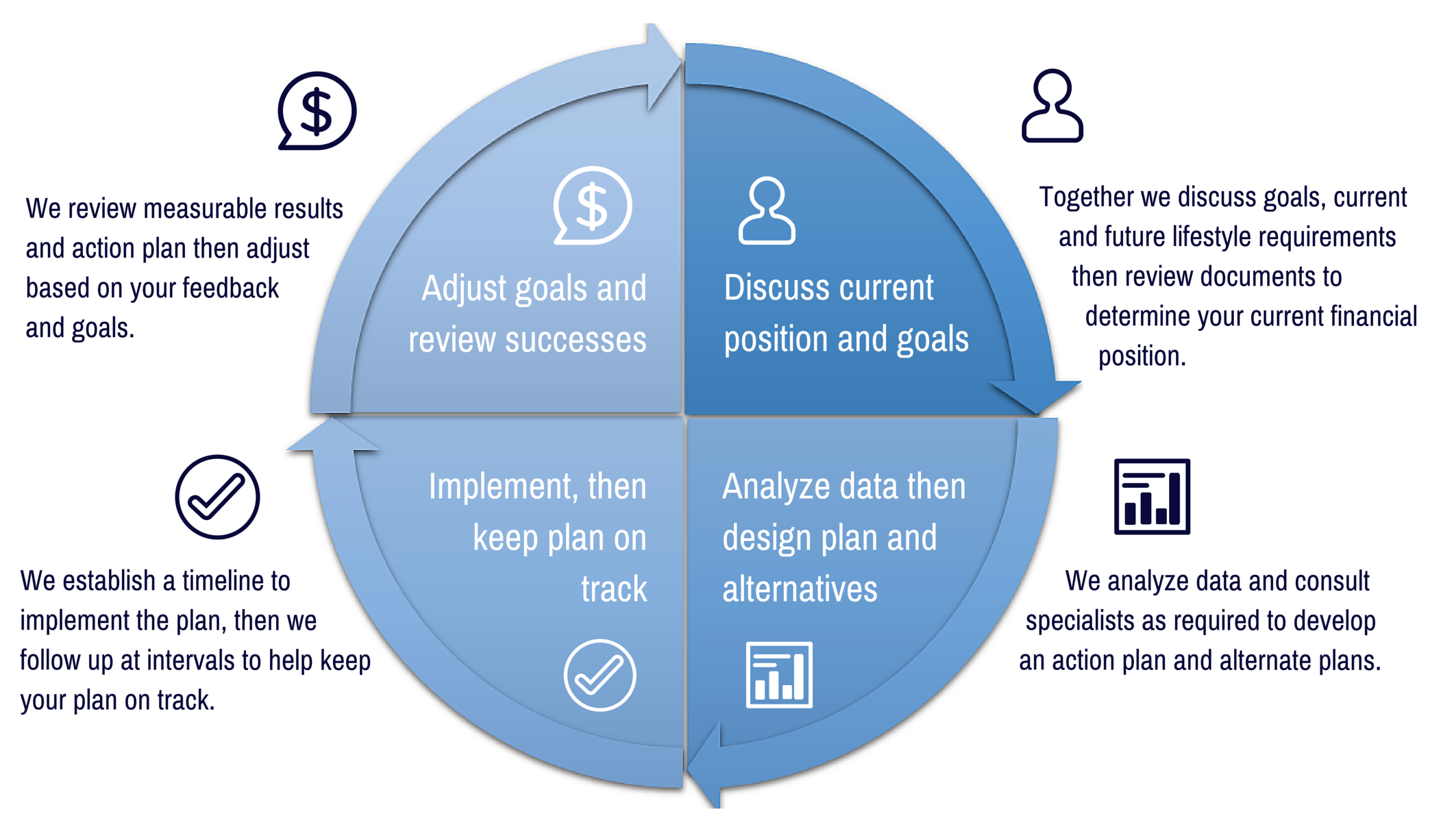 1Mutual funds provided through Hub Capital Inc., a mutual fund dealer.